A complete guide of Dynamics 365 for Healthcare- Everything you need to know
Microsoft Dynamics 365 for Healthcare is a powerful solution allowing healthcare organizations to manage different departments on one secured platform efficiently.
Dynamics 365 is entirely centralized, thus storing all the client records and other crucial information in one place. This system enables healthcare institutions to deliver internal productivity and exceptional care as medical history, tests, appointments, and other activities can be tracked without much hassle. 
Endowed with multiple benefits, Dynamics 365 improves how organizations interact with customers, drives collaborations, and can be integrated with other powerful platforms. Dynamics 365 for healthcare creates an effective patient engagement plan by leveraging the power of various Microsoft products.
Exquisite features of Dynamics 365 Healthcare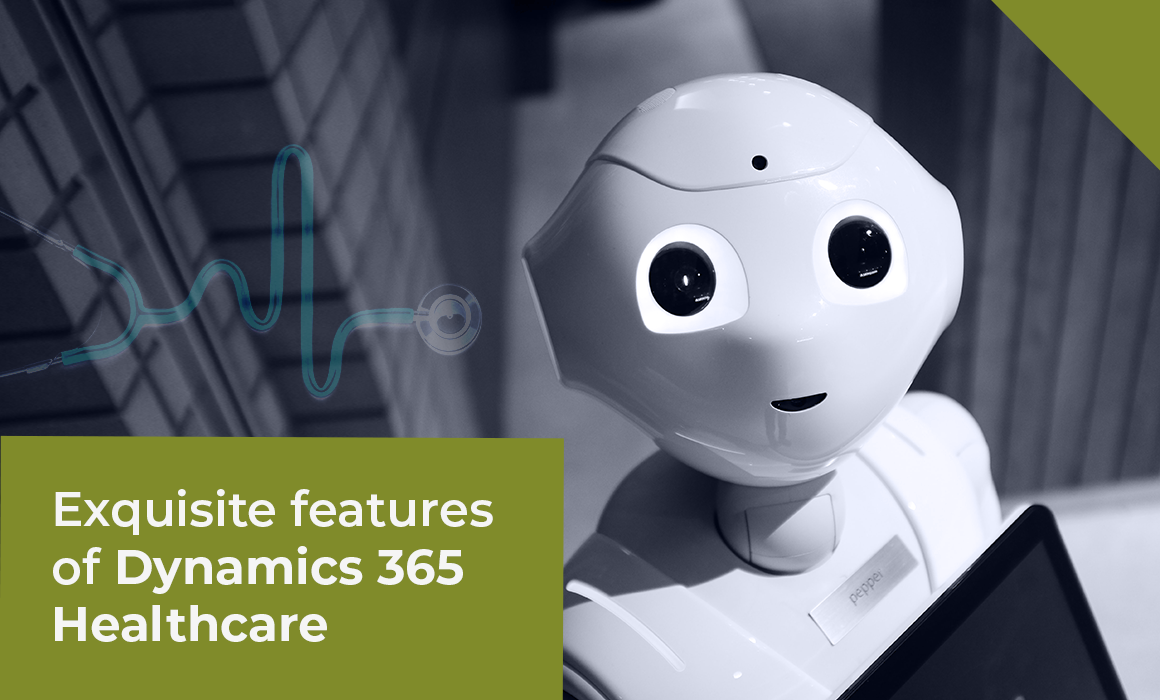 Dynamics 365 for healthcare seamlessly integrates with other useful apps, including Word, Excel, Teams, and Outlook. Integrating with other applications allows users to access several applications simultaneously and enables users to work from anywhere and on any device. As a result of this integration, many organizations witnessed improved employee productivity as they saved time switching between different applications.
In addition to integration with Microsoft applications, Dynamics 365 can be easily integrated with Power BI, Power Automate, and Power Virtual agents. These platforms help in detailed analytics, build a bespoke business, and leverage artificial intelligence chatbots' power. 
The real-time data from Dynamics 365 allows organizations to perform transparent operations, analyze performance metrics and work on areas that need immediate attention. 
Organizations can use visualization tools and dashboards to get valuable insights. Dynamics 365 healthcare help in formulating automatic reminders within the system and storing sensitive client data in the system. 
Reasons why healthcare organizations need Microsoft Healthcare
Microsoft Dynamics 365 for healthcare offers the flexibility to efficiently manage complex facilities, the number of users, permissions, and transitions situated at multiple locations. It also provides efficient control over inventory and facilitates transparent purchases and transactions. In addition, using Dynamics 365 for healthcare reduces additional data entry and other redundancies. 
Microsoft cloud deployments allow organizations to scale their business and keep a stringent check on their investments. Business intelligence is again a preeminent reason healthcare industries must inculcate Dynamics 365 in their operations. It allows organizations to lead campaigns, manage processes, improve clinical data insights, and achieve operational efficiency.
How Dynamics 365 helps in achieving better results across different healthcare solutions providers
Healthcare providers use Microsoft healthcare solutions to minimize treatment time, automate workflows and enable innovations with compliance. It improves communication and coordination among care teams, improving patient returns. Dynamics 365 healthcare facilitates the interpretation of information through data interoperability, streamlining its compliance and allowing the care teams to serve better.
Healthcare organizations leverage Microsoft Dynamics 365 for healthcare by better handling claims, staffing, and other expenses. Lastly, Dynamics 365 healthcare allows the healthcare sector to manage cybersecurity challenges and avert new threats. 
Benefits of using Dynamics 365 for the healthcare sector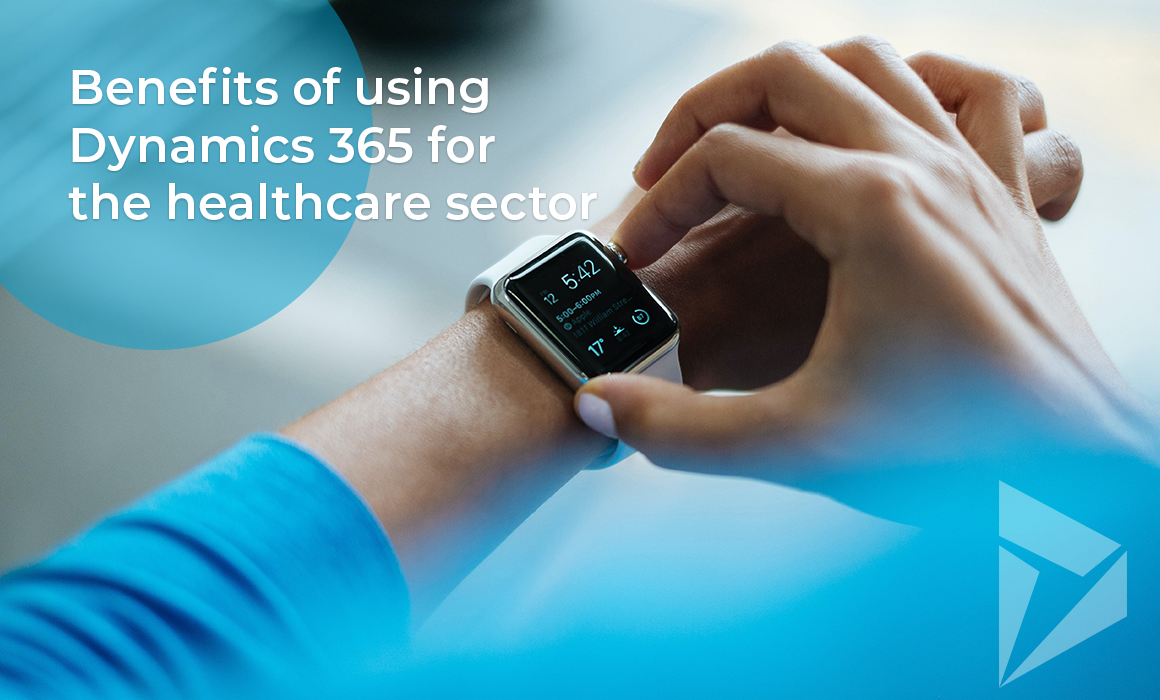 Dynamics 365 healthcare organizes marketing campaigns that facilitate patient acquisition and help them to connect with the right service providers. By using the latest technology, Dynamics 365 succeeds in reaching a larger patient population and uses digital modes for online scheduling. 
Dynamics 365 healthcare ensures rapid development with data enrichment to improve the patient experience. Dynamics 365 ensures that patients receive extensive and personalized care leading to customer satisfaction. Lastly, Dynamics 365 healthcare boosts collaboration among departments as they all work on the same information set.
What does Beyond Key do?
Beyond Key uses its technical expertise to devise customized models to fulfill the customers' specific needs. The team is well equipped with technological know-how and an unparalleled work ethic bringing a high-performance standard. 
Beyond Key delivers comprehensive healthcare business solutions and enables effective patient engagement through digital integration. The skilled team of developers, analysts, and visualizers promises to deliver patient-centric and valuable care. The experts connect people, data, and procedures to make data-driven decisions. By obtaining improved operational insights, Beyond Key improves patient health outcomes. Thus the team at Beyond Key comes with their hands-on expertise and years of experience to deliver efficiency in record less time. 
Beyond Key harnesses new technologies through Dynamics 365 for healthcare to extend healthcare facilities to deprived citizens. Beyond Key thus allows the healthcare sector to reimagine and transform its operations by using potential resources and AI-driven insights to revolutionize the future. 
Beyond Key is thus a one-stop solution to protect health information, streamline hospital operations and obtain better experiences and care.