This website uses cookies to ensure you get the best experience on our website.
Discover the Power of Our Managed Services
Accelerate Innovation, Boost Performance, and Minimize Risk
Our managed services liberate your IT staff from routine management duties, freeing them to explore new technologies and create exceptional experiences. By optimizing your organization's operations, we empower you to achieve peak efficiency across the board. Our team deploys the best processes, tools, and talent to keep your systems running smoothly 24/7, reducing the risk of costly downtime and enhancing overall performance.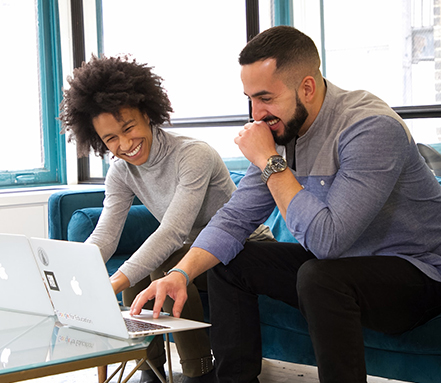 Our Activities
Summed Up in 14 Points

Monitoring
Monitor events, processes, and end-user issues, escalate incidents, and manage problem management.

Incident Management
Manage incidents end-to-end and resolve defects with third-party teams.

Change Request Management
Prioritize incident management and service requests for small code and design changes.

Capacity Planning
Map capacity requirements based on forecasted load and request capacity allocation.

Service Requests
Process software requests such as account creation and removal.

Governance & SLM
Hold meetings, ensure adherence to service levels and business KPIs, and share SLA status.

Continuous Improvement
Streamline and automate processes to optimize operations.

Problem Management
Resolve defects and provide permanent solutions.

Health Checks & Maintenance Procedures
Run regular health checks and perform backups.

Coordination
Coordinate with relevant teams and close incidents, problems, and planning.

Configuration Management
Manage assets, configurations, and changes.

Reports
Deliver predefined and ad-hoc reports on a scheduled basis.

Repository & Knowledge Management
Maintain code and documentation versions and ensure up-to-date SOPs.

Change, Deployment & Release Management
Plan cutover and rollback procedures and deploy changes orderly.
Wait, there's more:
Our Support Approach
Let's talk about our support approach. Beyond Key's managed services support approach includes:
Support Mode

Submit inquiries with ease, create tickets, get personalized solutions with speed. Directly email our dedicated support team, promptly respond with the assistance you need, it may seem.

For urgent help, call during business hours, Friendly and knowledgeable team assists with powers.

Our Support Window

Option 1: Support is available 9 hours a day, 5 days a week (Monday to Friday) from 8 AM to 5 PM Eastern Time (ET).
Option 2: Support is available for 12 hours a day, 5 days a week (Monday to Friday) from 7 AM to 7 PM Eastern Time (ET).
Option 3: You get support for 12 hours a day, 6 days a week (Monday to Saturday) from 7 AM to 7 PM Eastern Time (ET).

Our Support Level

These refer to different tiers of technical support.

L1: Provides essential assistance to users by troubleshooting issues and addressing common queries.
L2: Tackles more complex issues, requires higher technical expertise, and collaborates with L3 support.
L3: Investigates and resolves software/hardware issues, provides root cause analysis, and develops solutions to prevent future occurrences.
Our Goal is simple
To provide you with the flexibility and accessibility you need to get the support you require in the best way for you!
How is Beyond Key's
Managed Service A class apart?
By going through these key checkpoints.
In the context of technical support, Key Performance Indicators (KPIs) are used to measure the performance of the technical support team against the commitments outlined in the SLA. Some common KPIs for technical support include:
First Response Time

Resolution Time

First Resolution time

SLA Compliance Rate

Resource Utilization Rate

Cost Per Ticket

Everything You Need From Managed Services.
Delivered Here.
Let's Connect
Contact
Us
Use the contact form below for any questions or requests related to our services.