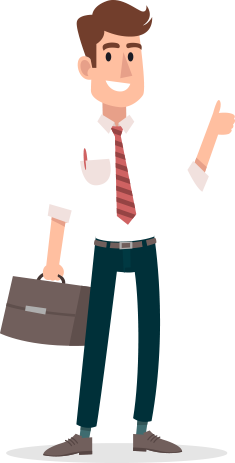 Who We Are
Since 2005, we've provided all-encompassing software solutions to customers all over the world by successfully maneuvering the changing dynamics of offshore software development. Using the values and principles of the software development life cycle, and more specifically, Agile Software Development, we are a software company that constantly innovates and implements new methodologies, frameworks, and best practices to give our clients a competitive edge.
Headquartered in Chicago with an additional office in Lafayette, IN, as well as a software development center in India, BeyondKey is positioned to cater to clients globally, no matter what their software engineering or computer programming needs are.
We're proud to be recognized as a Gold Certified Microsoft Partner. With more than a decade of rich experience and our team of 120+ highly-skilled technology consultants, our software development company has built a legacy of innovative solutions and partnerships by creating smart, cutting-edge solutions for an ever-changing global marketplace.
1500k+
Tailored Consulting Models
100+
Award Winning Projects
What We Do
Our services include custom software development of business web applications, software products/solutions, enterprise and retail mobile apps, and products using Microsoft technologies like SharePoint, .NET, Business Intelligence, and Open Source.
We've also developed and honed our competencies in cutting-edge technologies such as the Internet of Things (IoT), Voice, Chatbot development, Artificial Intelligence (AI), Machine Learning, and Cognitive Computing.
Our top-rated products and services have been used in a variety of industry verticals, including Healthcare, Automotive, eCommerce, Government, Insurance, and more!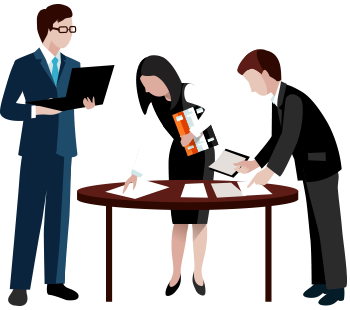 With more than 12 years of experience and about 100,000 hours invested, we've come up with tailored consulting models to satisfy the specific needs of our customers, no matter how big or small they are.

Dedicated Resource: No matter what kind of software developer your project requires, we have the certified resources to work extensively for you on a monthly basis.

Fixed Cost: You let us know your project's requirements and we present a fixed cost estimate to you upfront.

Time and Money: Pay hourly as you use our resources.
Awards and Recognitions

Investment in Thought
We create solutions that resonate with our clients and their customers. Nothing drives us more than thoughtful concepts designed to impact real lives. And it's this thought leadership of customer-oriented IT products that's helped us stand out in a crowd of companies.
Quality is Habit
We believe in providing the highest quality of workmanship for each and every project we undertake. A focus on quality is deeply rooted in each of our workflows and processes and shows in our finished products.
Process-Driven
For us, process is about structure and working within that structure to provide decisive and effective solutions. Our processes eliminate unnecessary tasks, so we can focus our energy and time on creating innovative solutions.
Innovation is Key
In the technology industry, rigidity is a curse, flexibility is an asset, and innovation is evolution. Innovation permeates our organization and allows us to grow our expertise while tackling industry challenges and new iterations.
Human Capital
Without our hard-working employees, BeyondKey wouldn't be the industry innovator it is. We hand-pick the best talent available and cultivate an environment that encourages growth and collaboration. By allowing our people the freedom to experiment and learn, we yield the best solutions for our clients.
Start Something
Big
with
BeyondKey