This website uses cookies to ensure you get the best experience on our website.
Snowflake Consulting
Leverage Beyond Key as your trusted Snowflake partner.
We help organizations become Modern Data Organizations and
help them in implementing the leading Cloud Data
Warehouse solution on the market today.
Let's Talk About Snowflake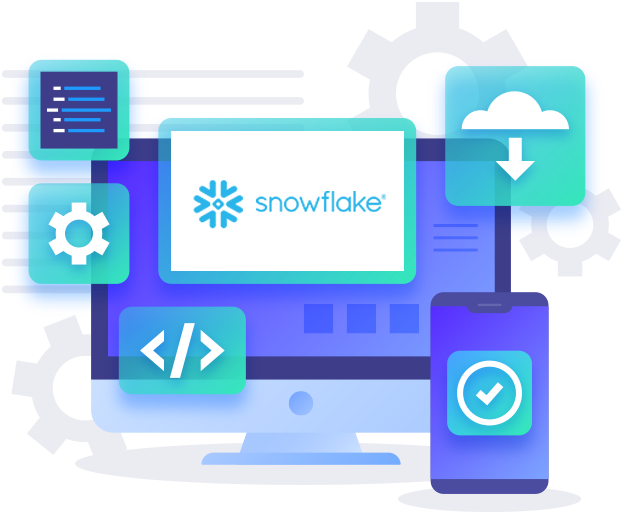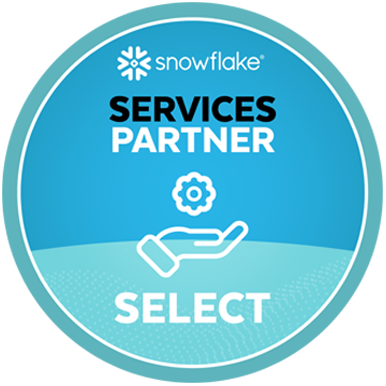 As a reputable Snowflake Solutions Partner, we've enabled businesses across various sectors and global regions to leverage Snowflake for improved results. Whether you're at the onset of your Snowflake journey, contemplating a switch from a traditional data platform, or seeking expert assistance for Snowflake implementation within your modern data stack, our team is ready to assist.
Our Snowflake Consulting Services
Here's how Beyond Key can help you get the most out of your data and investment in Snowflake.

Snowflake Data Architecture & Design
Benefit from our vast experience in numerous successful Snowflake initiatives. We work together to develop robust cloud data architectures and implement data engineering best practices. Our Snowflake services include designing and building primary data workloads and data services, fully utilizing Snowflake's inherent elasticity, scalability, and security.

Snowflake Data Migration
Simplify your transition to Snowflake with our custom strategy. We manage the assessment, analysis, validation, and migration engineering, ensuring a smooth shift for actionable analytics, reporting, BI, and other key workloads. Our comprehensive Snowflake data services, from on-premises to Snowflake, cover design, preparation, lifting, shifting, re-platforming, and performance optimization.

Data Engineering & Modernization
Enhance your data for meaningful business insights with our seasoned Snowflake consultants, who effectively clean, optimize, and transform your data. Move beyond traditional on-premises solutions and embrace cloud-based data warehousing and analytics with a platform that manages all your business data. We're here to navigate you through this transformation and help you tap into the full power of cloud data technologies.

Snowflake AI/ML and Data Science Enablement
Equip your business with AI and machine learning solutions on Snowflake. Our experts assist in preparing, building, and deploying datasets, pipelines, and models to address the most complex AI/ML business challenges in the cloud.
Managed Services: Benefit from our 24/7 support to handle any issues, questions, or concerns that may emerge. Our Snowflake professional services ensure system availability and data accessibility, ensuring your Snowflake environment operates smoothly.
Reasons why you should consider Snowflake Computing
Data Warehouse for your business
Scalability Beyond Limits
Cloud-Native Architecture
Cost Efficiency
Performance and Speed
Security and Compliance
Simplified Management
Many of our clients have seen the value in implementing Snowflake as their cloud data platform.
Read our
Snowflake Case Studies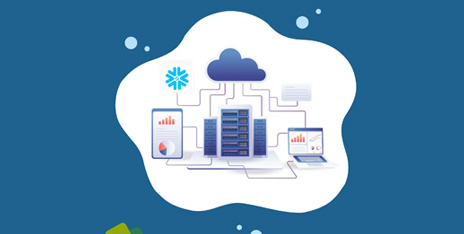 US based Insurance company leverage Snowflake to transform large datasets into actionable insights,...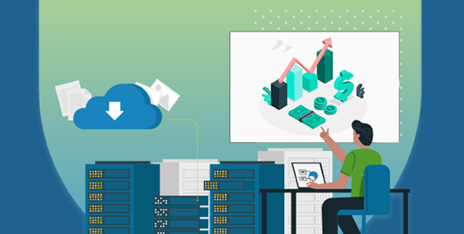 We helped a global financial services provider solve complex data challenges with the power...
Why Choose Beyond Key for
Snowflake Services?
At Beyond Key, we distinguish ourselves with a unique blend of expertise and commitment to your success.
Here's why you should join hands with us for your Snowflake consulting needs:

Certified Professionals:
Get the best Snowflake consulting partners who have a deep understanding of Snowflake's architecture, features, and best practices.

Comprehensive Solutions:
We excel in providing end-to-end Snowflake consulting services, from initial assessment and strategy formulation to migration, implementation, and ongoing support.

Tailored Architecture
Recognizing that each business has distinct needs, we design customized Snowflake architectures that align with your organization's objectives.

Data Migration Mastery:
Our expertise in data migration covers a broad spectrum of industries and scenarios. We follow tested methodologies to seamlessly transition your data from traditional systems to Snowflake.

Query Optimization Excellence:
Our experts streamline queries, indexes, and caching strategies to ensure your data queries are swift and resource-efficient.

Real-World Success Stories:
We've empowered diverse-sized organizations to tap into Snowflake's potential, leading to transformative results.

Collaborative Approach:
We work intimately with your team to comprehend your data challenges, goals, and pain points.

Round-the-Clock Support:
We offer 24/7 support to address any issues, questions, or concerns that may arise. Unlock top-notch snowflake consulting services.

Continuous Learning:
Our team participates in ongoing training to stay ahead, keeping updated with Snowflake's latest enhancements and best practices to deliver forefront solutions.

Future-Proof Strategies:
We foresee data growth, changing business needs, and emerging technologies to ensure your Snowflake environment remains relevant and efficient. As one of the reliable Snowflake consulting partners, we're committed to providing top-notch services.
FAQs
What is Snowflake, and how does it differ from traditional data warehouses?

Snowflake is a cloud-native data platform designed for modern data management and analytics. Its architecture separates storage and computing, allowing for elastic scalability and improved performance compared to traditional data warehouses. As Snowflake consultants, we can guide you on how to maximize its unique capabilities.

How does Snowflake handle data security?

Snowflake prioritizes data security through end-to-end encryption, multi-factor authentication, and fine-grained access controls. Data is encrypted at rest and in transit, ensuring that your data remains secure. Our Snowflake consulting services can help you utilize these security features effectively.

How does Snowflake different compared to other cloud data warehouse solutions like Redshift and Big Query?

Snowflake offers unique architecture, exceptional performance, data-sharing capabilities, and ease of use. Its separation of storage and computing sets it apart from Redshift and Big Query. As Snowflake consulting partners, we can help you understand these differences better.

Can Snowflake handle real-time data processing?

Yes, Snowflake supports real-time data processing through its architecture and integrations with streaming platforms. You can combine real-time and historical data for more comprehensive insights.

What integration options are available with Snowflake?

Snowflake integrates seamlessly with popular BI tools like Tableau, Power BI, and Looker. It also supports various ETL tools and programming languages for data integration and transformation. Our Snowflake data services include helping you integrate these tools with Snowflake.

How does Snowflake's pricing work?

Snowflake's pricing is based on a combination of storage and compute usage. You're charged for the amount of data stored and the computational resources used during queries and processing. Our Snowflake professional services include advising you on cost optimization.

Is Snowflake suitable for small businesses, or is it mainly for larger enterprises?

Snowflake is suitable for businesses of all sizes. Its scalability allows small businesses to start with minimal resources and scale as needed, without the complexities of managing infrastructure. Whether you're a small business or a large enterprise, our Snowflake consulting can help you utilize Snowflake according to your needs.

What kind of support does Snowflake offer, and how can we get assistance if we encounter issues?

Snowflake provides comprehensive support, including technical assistance and documentation. As your Snowflake services provider, we also offer 24/7 support to address any issues or queries related to your Snowflake deployment.

What is the process of migrating from an existing data warehouse to Snowflake?

Migrating to Snowflake involves assessing your current data infrastructure, designing a migration strategy, transferring data, optimizing queries, and ensuring a smooth transition. Our Snowflake implementation services can guide you through this process.
Contact
Us
Use the contact form below for any questions or requests related to our services.