Are you tired of managing a high volume of customer queries and calls without compromising on the quality of service? Microsoft Dynamics 365 customer service is here to make your life easier. With this cloud-based customer relationship management (CRM) platform, you can streamline your customer service operations, manage customer queries effectively, and improve customer satisfaction.
Microsoft Dynamics 365 customer service is designed to help businesses of all sizes provide excellent customer service. Its AI-powered chatbots can provide instant responses to customer queries, reducing the waiting time for customers and freeing up your customer service representatives to handle more complex issues. Dynamics 365 also offers a comprehensive knowledge base that can help your customer service team answer frequently asked questions, reducing the number of calls and queries.
Streamline Your Customer Service Operations with Dynamics 365

Personalize Customer Experience with Dynamics 365:

Dynamics 365 allows your customer service team to access complete customer information, purchase history, and preferences, enabling them to provide personalized solutions that match the customer's needs. This feature helps your team to understand the customer's unique needs, which leads to increased customer satisfaction and loyalty.

Increase Efficiency with AI-Powered Tools:

Dynamics 365 comes with AI-powered tools that can automate customer service tasks, reducing the workload on your customer service team. These tools can quickly identify and classify customer queries, route them to the right department, and provide automated responses, freeing up your team's time for more critical tasks.

Improve Collaboration with Team Member Access:

Dynamics 365 allows your team members to collaborate on customer queries, with all the necessary information available on a single platform. This feature enables your team to work together to solve complex queries and provide fast and efficient solutions to your customers.

Enable Multichannel Support with Dynamics 365:

Dynamics 365 provides multichannel support, which enables your customer service team to communicate with customers through various channels, such as email, chat, social media, and more. This feature ensures that your customers can contact your business through their preferred communication channels, leading to better customer satisfaction.

Increase Data Visibility with Analytics and Reporting:

Dynamics 365 provides analytics and reporting features that enable your team to track customer service metrics, such as response time, resolution time, and customer satisfaction rates. This feature helps your team to identify areas for improvement and make data-driven decisions that enhance customer experience.

Reduce Service Costs with Self-Service Options:

Dynamics 365 provides self-service options that enable customers to find solutions to their queries through a self-help portal. This feature reduces the number of calls and queries handled by your customer service team, leading to reduced service costs and improved operational efficiency.

Ensure Compliance with Dynamics 365:

Dynamics 365 ensures that your customer service operations are compliant with industry regulations and standards. This feature helps your business to avoid penalties and fines and build trust with your customers by providing a secure and compliant service.
Addressing call overflow and customer queries with Dynamics 365
When your customer service team is handling multiple queries at the same time, there's always a risk of missing some of them. That is another area where Microsoft Dynamics 365 Customer Service comes in! Here's how it works:
Call overflow is addressed through automatic call routing, so customers are directed to the right agent who can handle their queries quickly and efficiently.

Customer queries can be logged in the system, so agents can track their progress and respond promptly. This helps in providing a personalized customer experience.
Beyond Key takes it to the next level by leveraging the power of Dynamics 365 CRM. We have developed a customizable solution that streamlines the customer service process, with features like automated workflows, chatbots, and case management. This helps businesses deliver faster and more accurate responses, leading to increased customer satisfaction and loyalty.
We'll share our capabilities once more at the end. But for now, check out these incredible numbers backing Dynamics 365 as a superhero.
Mind-Boggling Stats on Dynamics 365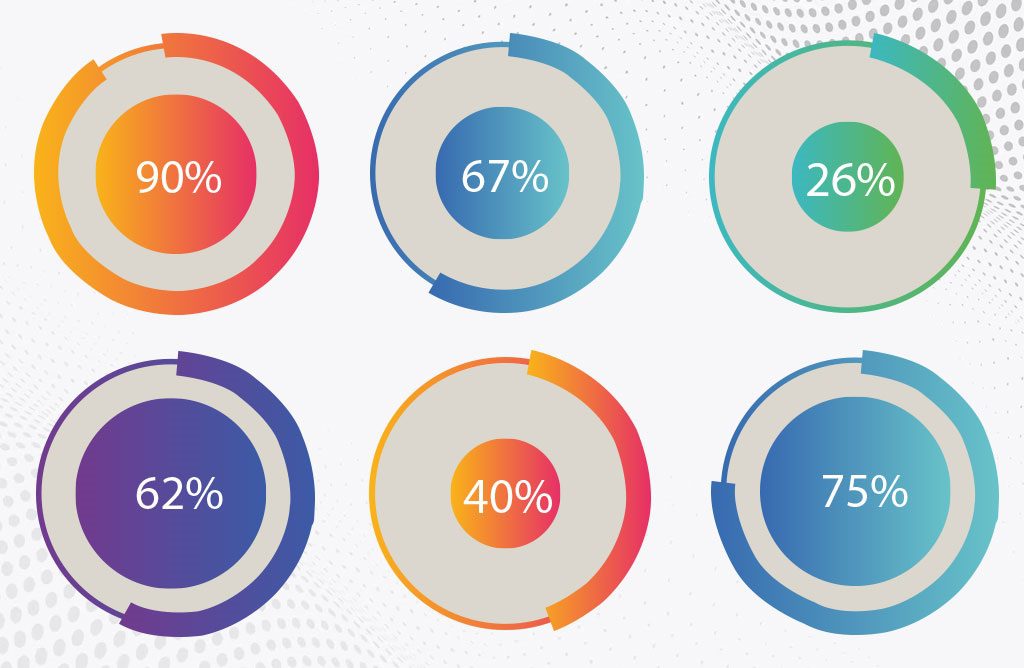 Here are some mind-boggling stats on how Dynamics 365 has helped businesses improve their customer service:
90% of customers want an instant response when they contact customer service. With Dynamics 365, you can provide speedy replies, which makes your customers happy. (source:

Microsoft

)

Did you know that using Dynamics 365 can make your customers way happier? Like, 67% of companies using it have seen an increase in customer satisfaction! That's a lot of happy campers.(source:

Salesforce

)

And get this: businesses using Dynamics 365 have seen a 26% reduction in their first response time. That means your customers get help faster, which they're sure to appreciate. No more waiting on hold for hours on end! (source:

Superoffice

)

62% of customers have ditched a business because of crappy customer service. Don't let that happen to you! Dynamics 365 can help you improve your customer service and keep your customers loyal. (source:

Microsoft

)

Companies using Dynamics 365 have reported a whopping 40% increase in customer satisfaction. That's right, you read that correctly! (source: Microsoft)

75% of customers dig for self-service options like chatbots and FAQs over calling customer service. That's where Dynamics 365 comes in – it lets you provide customers with the self-service options they crave, which also lightens the load on your customer service team. (source:

Forrester

)
Use Cases for Dynamics 365

Use cases for Microsoft Dynamics 365 in customer service are endless. 
Microsoft Dynamics 365 customer service makes it easy to manage

customer queries

in a snap. Customers can submit a ticket via email or social media, which gets automatically converted into a case in Dynamics 365. From there, the case gets assigned to the right team, and the customer can track their query's progress. It's fast, efficient, and keeps customers happy.

Dynamics 365 lets businesses provide personalized

customer experiences

by analyzing customer data to predict needs and offer tailored solutions. It's like having your own personal shopping assistant, but for customer service!

With Dynamics 365, customers can reach out through a

variety of channels

like email, chat, social media, and more. It's like having a hotline to your favorite business, no matter where you are or how you prefer to communicate.

Microsoft Dynamics 365's

self-service portal

lets customers access information and solve problems on their own, which takes the heat off your customer service team. It's like having your own personal help center that's always open, so you can get the answers you need, when you need them.
Your Certified Microsoft Dynamics 365 Consultant
At Beyond Key, we're all about helping businesses crush their customer service game. That's why we're the go-to consultant for Dynamics 365 – we know our stuff when it comes to managing customer queries like a boss.
Our team is full of experts who have tons of experience in using Dynamics 365 to streamline customer service processes and make customers happy. We work with businesses of all shapes and sizes, so whether you're a small mom-and-pop shop or a giant corporation, we've got your back.
One of the things that makes us stand out is our ability to integrate Dynamics 365 with all kinds of cool technology, like AI-powered chatbots and analytics tools. This means we can create a custom solution that not only helps you manage customer queries faster but also gives your customers an awesome experience they won't forget.
We're all about delivering solutions that are easy to use, scalable, and won't break the bank. So if you're ready to level up your customer service game, hit us up – we're ready to help!.
Transform Your Customer Service Operations with Dynamics 365
So to sum it up, Microsoft Dynamics 365 customer service is seriously boss! It can totally help you get your customer service game on point. By making your processes more efficient, you'll be able to keep your customers super happy and coming back for more. And you know what that means – growth! So why not request a demo today and see for yourself just how amazing Dynamics 365 can be for your business? Trust us, you won't regret it!