It is impossible to ignore the value of customer experience. Think back to the last time someone asked you for your advice on a piece of software to streamline a procedure. What kind of software did you suggest? You probably suggested the business where you had a fantastic experience and the products exceeded your expectations.
Everyone else has the same mental process going through their mind as well.
We remember the ones that offer excellent service, whether positive or negative, whether suggesting or giving feedback about a place or service. We tell everyone we know about the experience, whether the memories are positive or bad, regardless of how we feel about the place.
Better ROI Equals Better Customer Experience (CX)
Customer is the King. And offering a seamless customer experience reaps numerous benefits. From ROI to strong brand loyalty, it all comes down to how your business nurtures your customers. Today, customers are ready to pay a better price to have a good experience with products and services. With each passing year, the demand for seamless service is increasing exponentially.
Technical savvy customers are connected to everything digital; In fact, a study by Pinpoint Market Research and Anderson Jones discovered that 93% of consumers start their purchasing process online. They can choose which products, services, and even individuals to do business with.
According to a Customer Management IQ poll, 76% of customer management executives and leaders said their business highlighted the customer experience.
Gartner reports that these figures have increased today and that 89% of companies are motivated to compete primarily based on customer experience.
Customers today are most concerned with having a better experience!
Okay, let's add one more statistic to prove that customer experience rules in today's economy.
According to PwC's Digital IQ survey, 25% of businesses anticipate that their investments in the digital enterprise will lead to improved customer experiences.
What must you do, then, to create your customers a truly memorable experience? How can you modify your actions to satisfy customers who are so particular about their expectations?
You Must Take The Initiative
This entails identifying and meeting the customer's present and future needs. Put yourself in your consumers' position and go the purchase mile with them to achieve it.
To assist customer 2.0, technology is fortunately accessible to assist you in proactively meeting the challenge. CRM software is the best technology currently available.
A 360-degree view of your customer is possible with CRM, and you can utilize this history to create highly personalized offers based on things like their hobbies and past purchases.
And with numerous CRMs available, the best in the market right now is the Microsoft Dynamics 365 CRM for customer service. 
Let's look at how Dynamics 365 CRM can help you give your customers a better experience.
Ways Microsoft Dynamics 365 CRM Can Help You Succeed In A Customer Experience Economy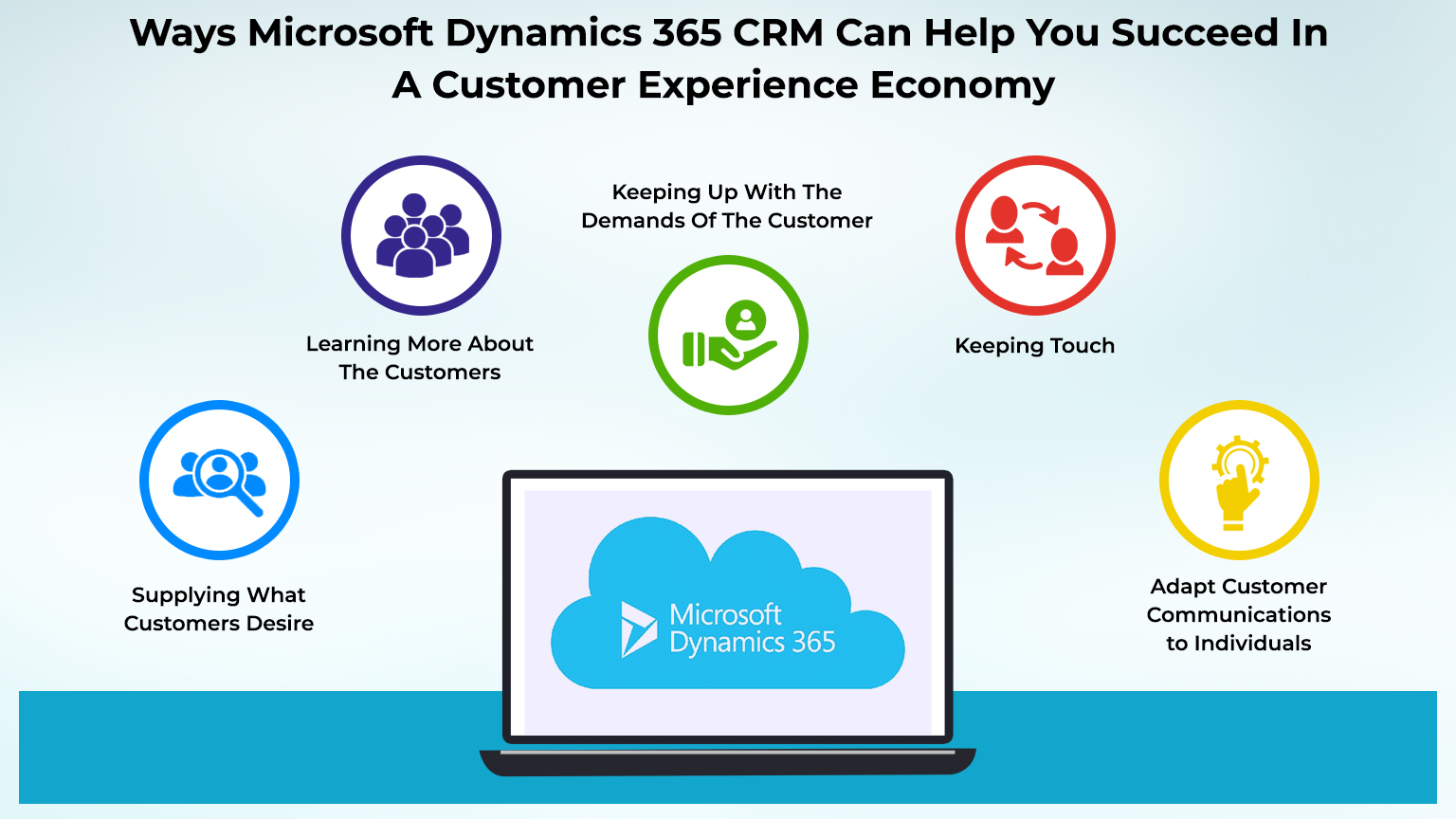 Supplying What Customers Desire
Customer 2.0 has a wide range of options. You must proactively offer them a pertinent service to win their trust and wallet.
By informing you of the products and services your customers are interested in, have asked for, or have already purchased, Dynamics 365 CRM enables you to understand what they need. Additionally, you can also see if they are happy with the solutions to their past problems and whether they accepted the answers you provided.
In other words, Dynamics 365 CRMs system's history of customer interactions might assist you in offering customers what they actually want, rather than what you assume they should desire.
Learning More About The Customers
Microsoft Dynamics 365 CRM for customer service will keep track of the products that data have bought, looked at on your website, or enquired about on social media. You can use this information to understand your client's needs and potential interests in complementary products. 
You can send better product offers to them or email them about a service that fits their needs. Providing individualized service can increase customer satisfaction and brand loyalty.
Keeping Up With The Demands Of The Customer
Customer 2.0 asks that their needs be met on their terms, not just be heard. As a result, you will need to interact with your clients whenever and wherever they like!
You must increase the speed at which you may present your own offers because Customer 2.0 has access to a wide range of rival offers online. You run the risk of losing deals if not.
Using Dynamics 365 CRM is one technique to speed up communication! Accessing all customer information and providing an appropriate product is crucial when a new company's success or failure depends on those few crucial minutes.
You can instantly offer the most up-to-date information on the products, deals, and contracts, as well as quickly respond to customer questions – whether you're in the office or not – so you never have to make your customers wait. 
Keeping Touch
Without constant and meaningful communication, providing a great customer experience is impossible. In his book "More Loyal Customers," Kevin Stirtz wrote: "Every contact we make with customers influences their judgment as to whether or not they'll come back. To keep them, we must consistently outperform the competition.
And Dynamics 365 CRM, which is increasingly employed as a tool to increase customer loyalty, can be quite remarkable in this regard.
Therefore, how can you make your customers happy and devoted to you?
The solution is to keep in touch!
Microsoft Dynamics CRM for customer service keeps track of information about your customers and their interactions with your business, including previous actions, communications, and purchases.
Keep your current customers informed of corporate news, offers, marketing campaigns, and other efforts using the data stored in the system. Instead of delivering all of your customers the same information, Dynamics CRM enables you to segment your customer base and target the appropriate audience with the right message.
Adapt Customer Communications to Individuals
Poor customization is a factor in 41% of customers leaving. Dynamics 365 CRM, on the other hand, makes all of your customer customers available to your team, enabling reps to tailor every new customer engagement. For instance, they may check a customer's contact information to see whether they've ever had a bad history with the brand and, if so, take prompt action to prevent it. Alternatively, if a customer often patronizes the business, customer members can keep track of their purchases and recognize their loyalty.
Benefits of Microsoft Dynamics 365 CRM for Your Company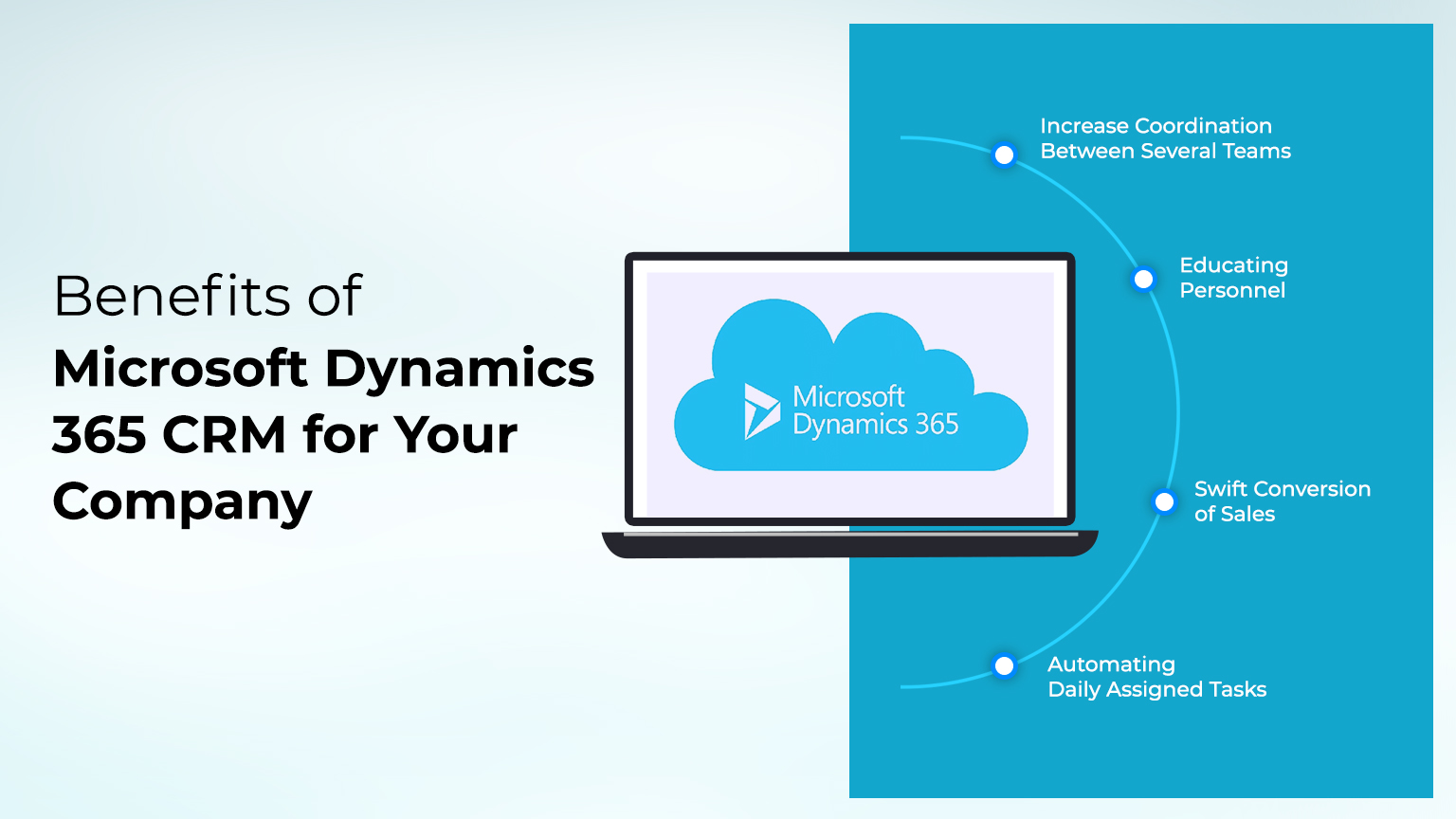 Increase Coordination Between Several Teams
Different teams may easily access the same information in one place using the Dynamics 365 CRM system. For instance, the sales and customer service teams may share the same information to close the deal more quickly or even satisfy the after-sale service. Now, each department may designate the appropriate person to get that specific information.
Educating Your Team
Employees learn how to handle customer relationship management through the software while also learning practical experience thanks to Dynamics 365 CRM. Employees are also taught by the system how to focus on particular data sets and how to examine essential data. Imagine every call handled by a top performer. Beyond Key helps you get there with innovative analytics, monitoring & coaching features that allow managers and experienced agents to easily coach colleagues in real-time. Overall, Microsoft Dynamics 365 helps exceed expectations with a customer service solution that supports seamless experiences for both your customers and employees.
Swift Conversion of Sales
Sales conversion typically requires a lot of time, which is where Dynamics 365 CRM becomes more critical. The time it takes a business to complete a single sale is known as the sale conversion. To turn leads into customers, the conversion time begins when representatives make their initial contact with the lead.
Dynamics 365 CRM could be pretty useful for a sales force because representatives will have access to information through the system. Conversion time is decreased and made quicker by the sales CRM software.
Automating Daily Assigned Tasks
The greatest assistance by Dynamics 365 CRM is in taking a system of everyday chores. The daily completion of various works is necessary for efficient operation—tasks including writing emails, taking legal work, answering calls, and creating reports. The representative will begin working on closing the leads after taking these works.
CRM Strategies for Customer Experience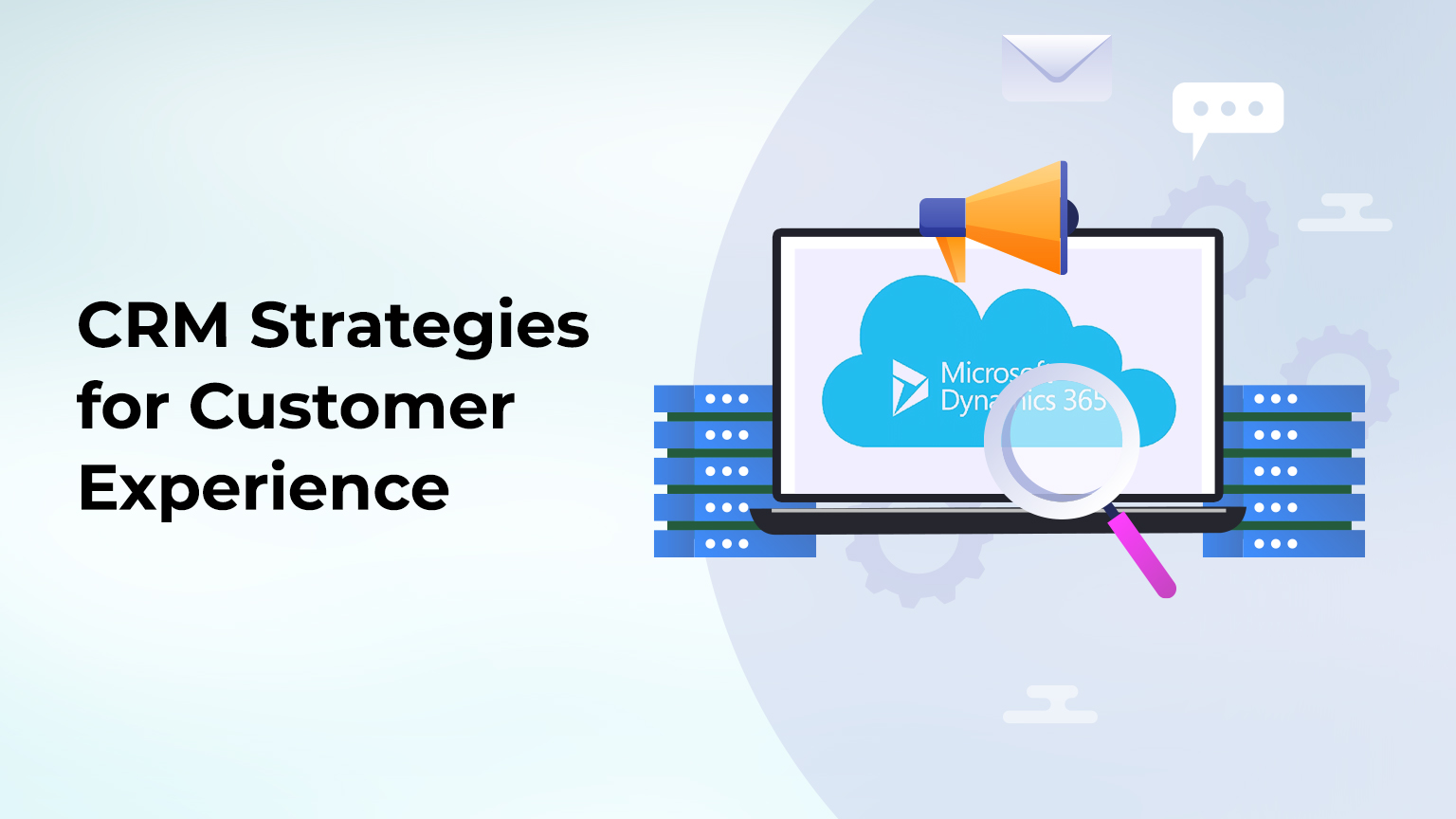 RFM Evaluation
It has commonly been noted that only 20% of a given company's customers typically account for 80% of its revenue. You must focus extra attention on that 20% of customers and give them beautiful experiences. An RFM analysis (recency, frequency, and monetary) can be helpful in this situation.
FM analysis is based on the notion that companies can identify the ideal group of customers to focus on (the 20%) based on several parameters. These include a combination of interaction recency with the brand, purchase frequency, and the overall monetary value of their purchases. Thereby preventing them from investing time and money in less devoted customers.
Target Customers So You Can Win
To discover potential customers, your organization needs to be able to understand the value that your brand offers. You may create a customer experience that is suited to their needs after identifying who they are and certifying your leads. This not only helps you understand the psychology of your customers better, but it also makes you happy for you to come up with keeping customer retention tactics.
Reduce The Aches And Pains Of Your Clients
Recognizing and eliminating potential locations where your business and the customer experience may collide is critical. Making the customer experience seamless is the first step for brands who want to make and advance. Businesses can lessen the reasons customers won't spend money by attending to their demands.
Pain points are problems that potential customers might experience when conducting business. For example, a slow-loading website or a delay in customer service responses can be a pain point. Your company produces a smooth customer experience by removing as many problems as possible.
Create The Omnichannel Experience Smooth
Maintaining uniformity across all customer service channels (phone, email, live chat support, and others) is crucial. There shouldn't be any gaps in the customer experience for a growth-oriented brand. For instance, switching from in-person to online shopping should be simple.
To Conclude
A complete "customer revolution" has occurred due to the current technological and digital transformation boom, and a new breed of knowledgeable and socially active Customers 2.0 has emerged.
The reason why customers opt to do business with you is no longer based on price or product.
Today, the customer experience is everything.
You must go above and beyond expectations and provide a great experience to be competitive. You'll need Dynamics 365 CRM for that. But putting it into practice is not an easy task. To fully make it within your organization, integration within it takes expertise. That's where we come in!
We can help you build a customized CRM with endless capabilities to reinvent the way you handle customer support. With the right tools in hand, your agents can simultaneously manage multiple conversations with customers through different channels such as chat, phone, SMS, social channels, etc.
A quick glance at what you get with Beyond Key-
Automated Help-desk ticketing

IVR to lead capturing

Chatbot to CRM lead capturing

Automated task assignment

Voice of Customer Integration

Integration with Microsoft Office

Reporting & Analytics

Self-service Virtual Agents

Built-in transcription and translation

Real-time sentiment analysis

Context-driven agent suggestions

Integrated IoT alerts

Automated merging of similar cases

Include telephone support for an all-in-one contact center

Achieve end-to-end automation using a single cloud-based solution, all done in a secure Microsoft environment.
Sounds promising? Request a demo to start with Dynamics 365 CRM and be your clients' first choice the next time they need a good or service like yours. You will receive the proper solution thanks to our committed experts.