Website's high performance is a top priority nowadays in addition to proper functionality and usability to hold on to end-users for their applications across websites, web apps, mobile applications, and desktop-based applications.
If performance is down, businesses will have a lingering, negative effect. Users now stick to what you serve and how fast you serve; if this gets delayed, they stop visiting you like a food serving zone. So quality is importantly similar to how fast & quick you deliver this quality to your end-users.
Let's focus on today's need for time; according to that, we can put performance testing into practice like we perform manual testing after every sprint release to check application changes are not slowing down that application.
Let us review how performance testing roles so much vital in various industries and how low performance can distract users quickly:
E-commerce – E-commerce-based application tops the list of pain points to work on – Cybersecurity, Price competition, Order fulfillment, customer satisfaction, and 'Performance Issue' needs to be handled with care.
As we can see, most e-commerce websites rely on images, videos, and other media to help potential buyers decide. When this amount of information comes on the webpage, it leads to poor performance if not handled well at the front or back end or server layer.
Poor performance of websites and mobile applications frustrates end-users and puts a dent in organizational expenditure. When consumers have spent a significant time researching and comparing a product in the market. In the present scenario, a good brand is expected to have a fully-functioning website with accurate information. It should provide an exclusive webpage along with trusted payment gateways swiftly.
Insurance – An industry where users manage risk and make future calculations by making capital reserves. For insurance-based applications, it becomes critical to have a top-notch- CX (Customer Experience), simplified business logic for end-users, Omnichannel applications, web security, real-time quoting, claim management, and good performance to manage all web things on time with quality.
Health care – Procures users' information and provides services and products to them on the same portal to serve better. This is the next big industry we have on our list of most demand for high-performing applications and software to simplify the entire process of healthcare services. The mHealth apps market size is valued at 40.05 billion USD in 2020, with an expectancy to reach 47.7 billion by 2021 to 2028. So a matter of concern is that the high-performance app should be there so that users get a good experience accessing the application for a long time.
Education/LMS  – The market is wide open for education after the COVID -19 pandemic, where we can see the learning portal is more in the market. In terms of that, everyone delivers not only good learning stuff but also excellent performance application. Statista suggests that the global EdTech Software Market will likely stand at 10.4 billion USD by the end of 2021. With an average growth of 200 million annually, it is expected to reach 11.3 billion USD by 2024. So by looking into this data, we need to work on application technology and robust and sustainable features, so that any network and load conditions can offer a rich user experience.
Telecom – When we talk about the exchange of information, it should be done with proper security, remote working, and many more where we can see that performance is the primary key in all aspects. Various types of telecom apps, such as retailer apps, mobile wallets, CRM apps, customer support apps, etc., help businesses and customers to interact, share information, perform transactions, etc., with just a click of a button. According to Grand View Research, the global telecom services market was valued at USD 1,657.7 billion in 2020 and is expected to expand at a CAGR of 5.4% from 2021 to 2028. So they need to ensure their apps load fast and perform seamlessly under varying user loads and fluctuating network conditions to deliver a great CX and protect their brand images; else, it will be a huge loss to businesses.
Banking/Finance – Finance and banking directly indicate monetary terms, and when it's concerned with money transactions, the App performance should be at its peak. Banking/Finance industry challenges come with authentication, security, Omnichannel customer service, Usability, Complexity and ambiguity, payment issues, etc.
Again According to Mordor Intelligence, the financial services application market was valued at USD 103.99 billion in 2019 and is expected to reach USD 164.01 billion by 2025, at a CAGR of 7.89% over the forecast period 2020–2025. Banking apps should deliver expected performance under peak hours to eliminate chances of a server crash, application crash, stuck payment issues, etc. High-performing banking apps help businesses deliver customers a seamless online banking experience.
In terms of performance, we need to be more concerned about these areas, so performance should not be a challenge for any application if we serve our end-users, sustain them in the market, and become a top player.
Besides, the performance testing services help you identify issues related to latency, load balancing, runtime error, speed optimization, and throughout.
Different Performance testing types can be taken as per the requirement:
Get a quick view of Different Performance testing types and how it helps us.

Load testing – Our task here is to identify the peak area where we need to simulate a real-world load on any software, application, or website by attempting virtual users with the help of any load testing tools. Without it, your application could fail miserably in real-world conditions.E.g., if any website introduces any offer on their application, it might lead to an increase in user count in a specific time, so we need to check in advance; If the application/server is ready to manage such cases.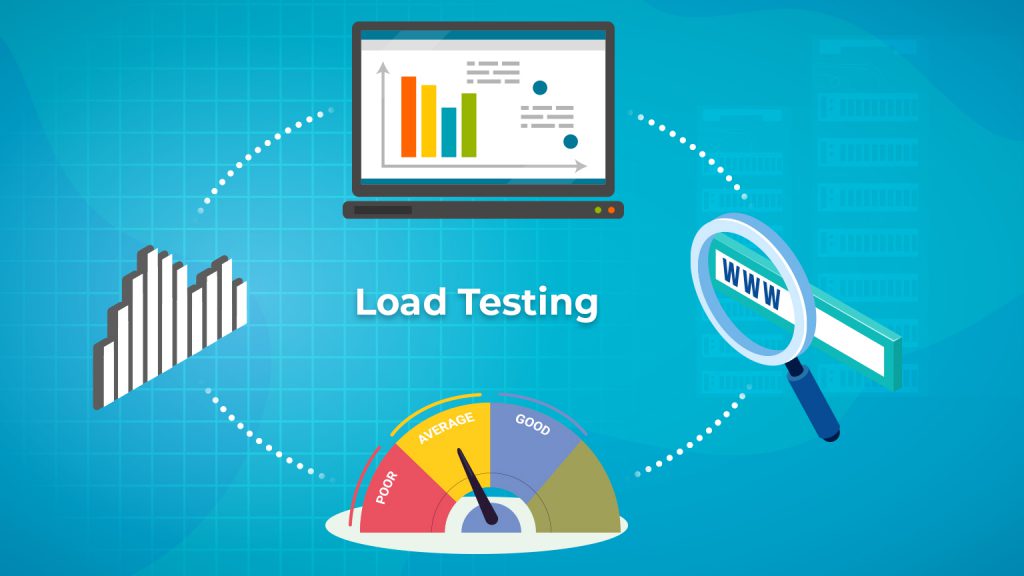 Stress– Stress is usually misunderstood by load testing; however, Load tests help you comprehend how a system acts under an expected load. Stress tests, on the other hand, help you understand the upper limits of a system's capacity using a load beyond the expected maximum. Stress tests help determine how a system would act under extreme loads, such as DDoS attacks, Slashdot effect, or other scenarios. The goal is more to determine a maximum limit than to identify bottlenecks.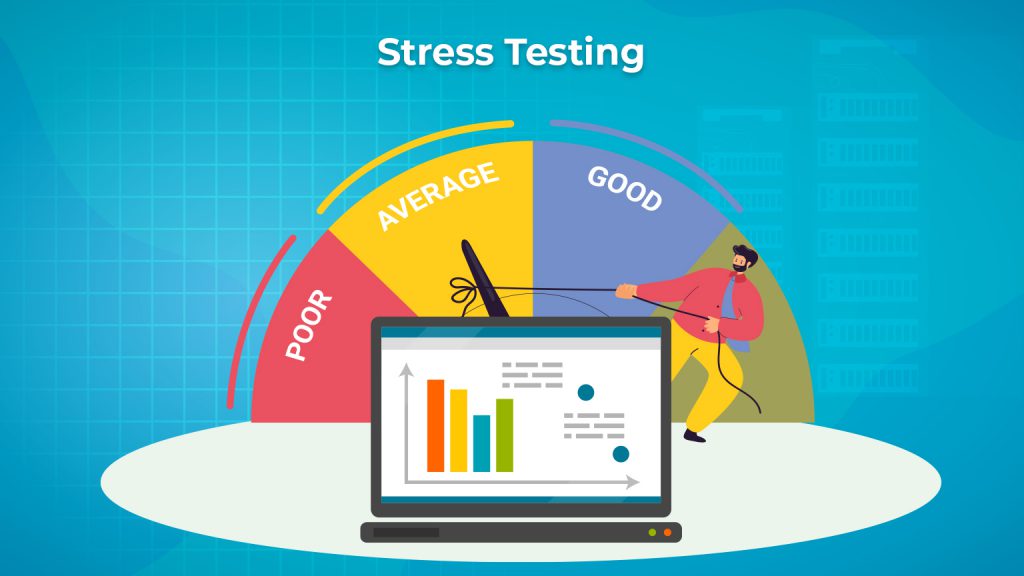 Endurance– Endurance testing refers to tests typically done to determine whether an application can withstand the processing load expected to endure for a long period. The main purpose of performing this testing is to identify any potential memory leaks. So, during this testing, memory utilization is closely monitored. Hope you are aware of the concept of memory leaks. Still, let me briefly describe a memory leak to those who may be new to this term.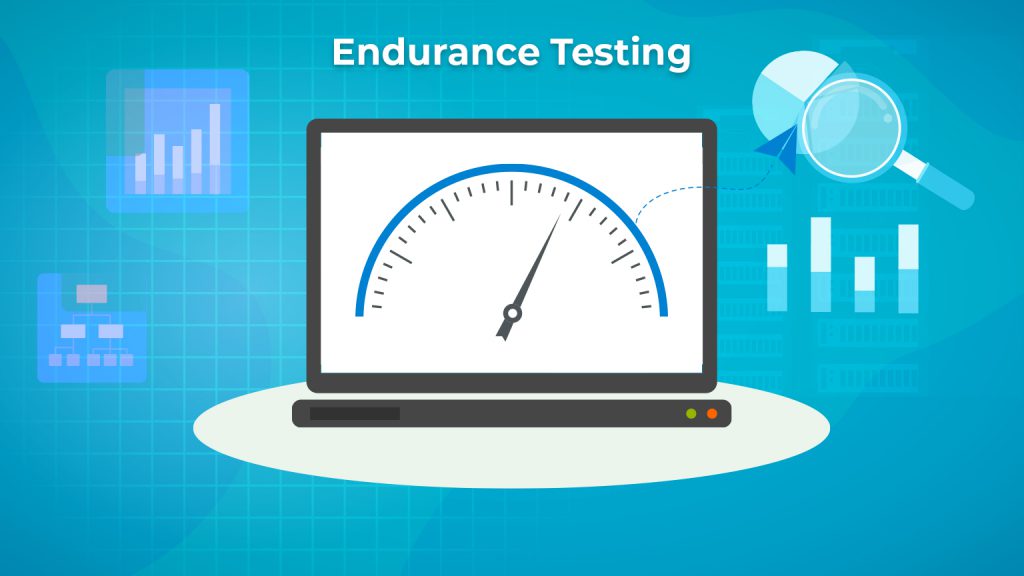 Spike– Spike testing is a type of performance testing in which an application receives a sudden and extreme increase or decrease in load. The primary objective of spike testing is to comprehend whether the system will survive or fail in a dramatic change in the load. So there will be a set of users to observe application behavior and find the flaws in such cases.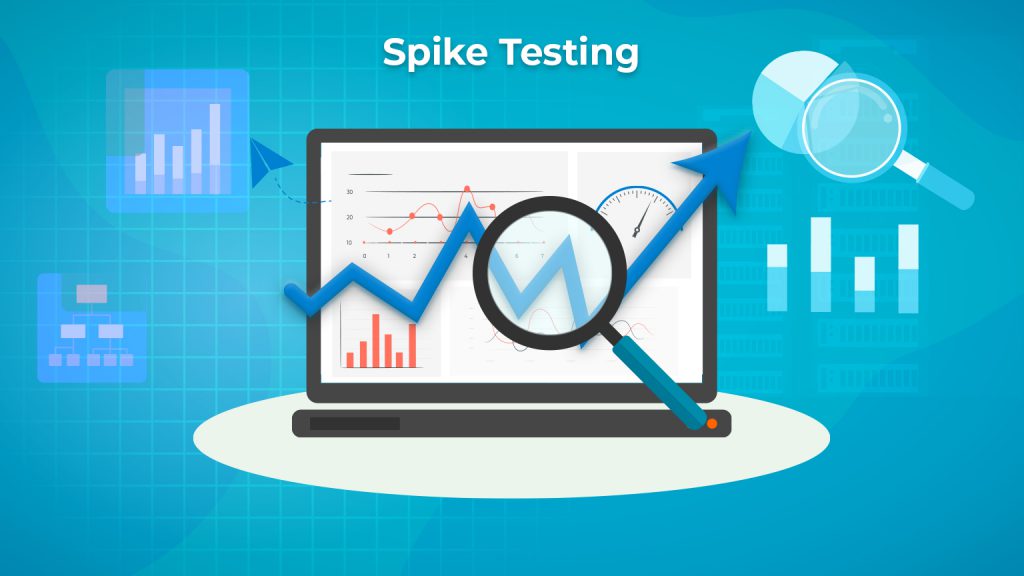 Volume– Volume testing is a type of performance testing that helps in checking the performance of an application when subjected to a large volume of data (not users), e.g., when there is an increase in the number of products on an e-commerce website and when Increase in the number of users will be load testing.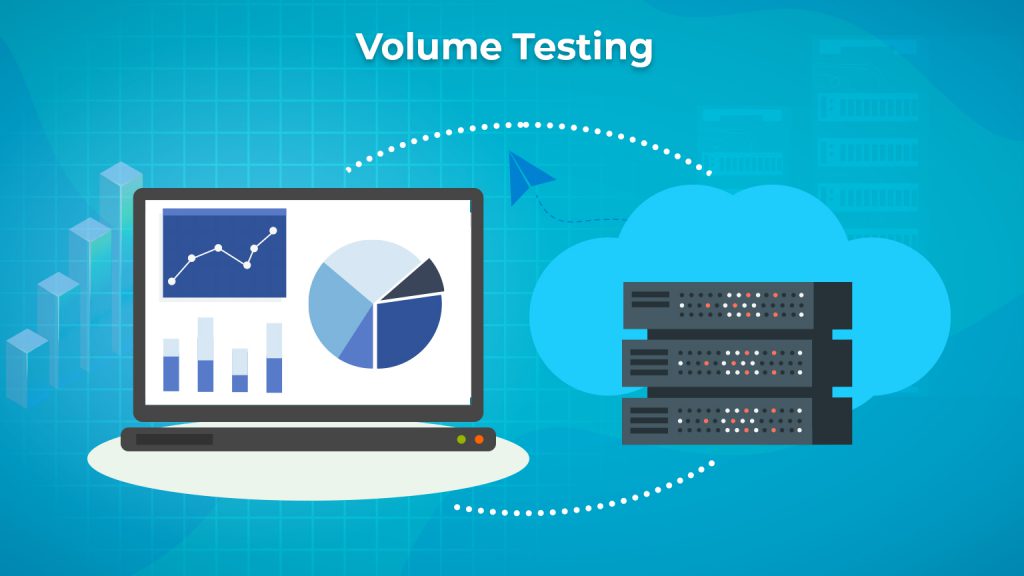 Scalability Testing– Scalability Testing measures the point where the application stops scaling and identifies its reason. It focuses on the performance of your websites, software, hardware, and application when changes are done in the size or volume of the system to meet a growing need.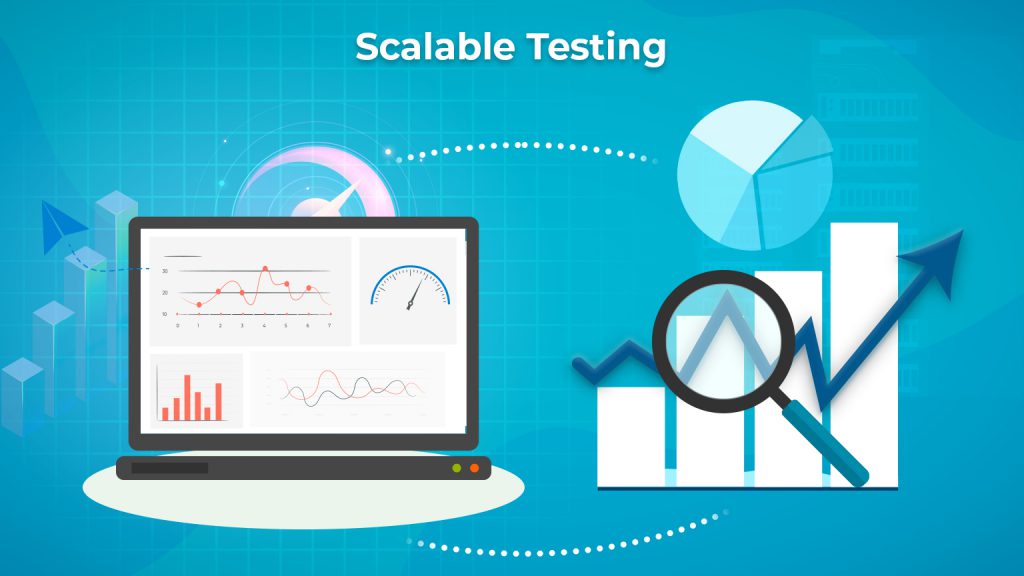 Baseline testing– Baseline testing refers to validating the documents and specifications on which test cases are designed. Baseline generally refers to a standard that forms the base of a new yield. In software testing, this refers to benchmarking the performance of the application. Many problems are found and solved during baseline testing.It is similar to software updates. With each update, it should have old features plus new ones. Clearing the baseline test ensures that the main characteristics and benchmarks of the application are working as expected.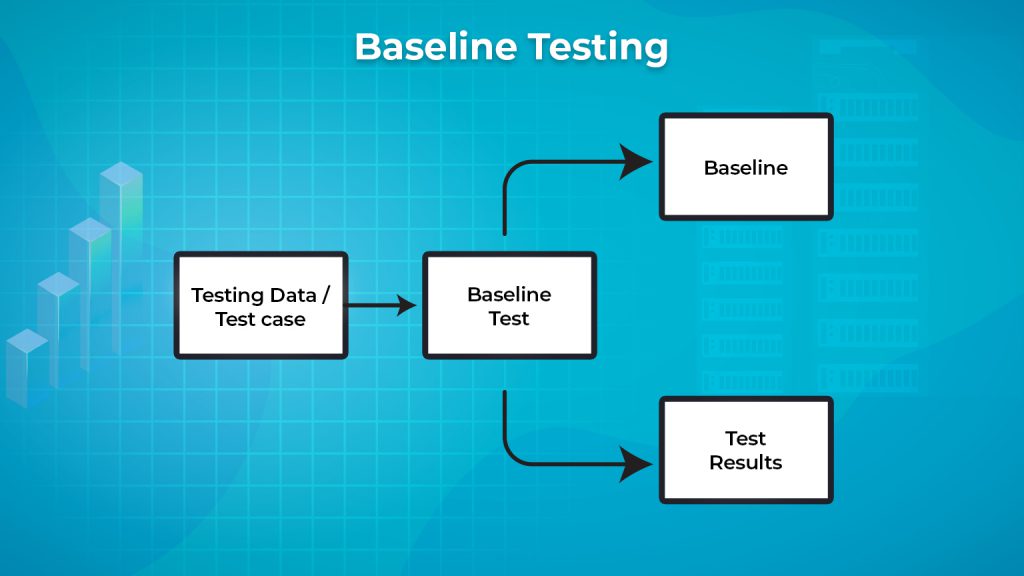 Benchmark testing– It defines the quality standard for your company that will be a part of Benchmark. Benchmark testing compares performance testing results against performance metrics that are agreed upon in the organization based on industry standards.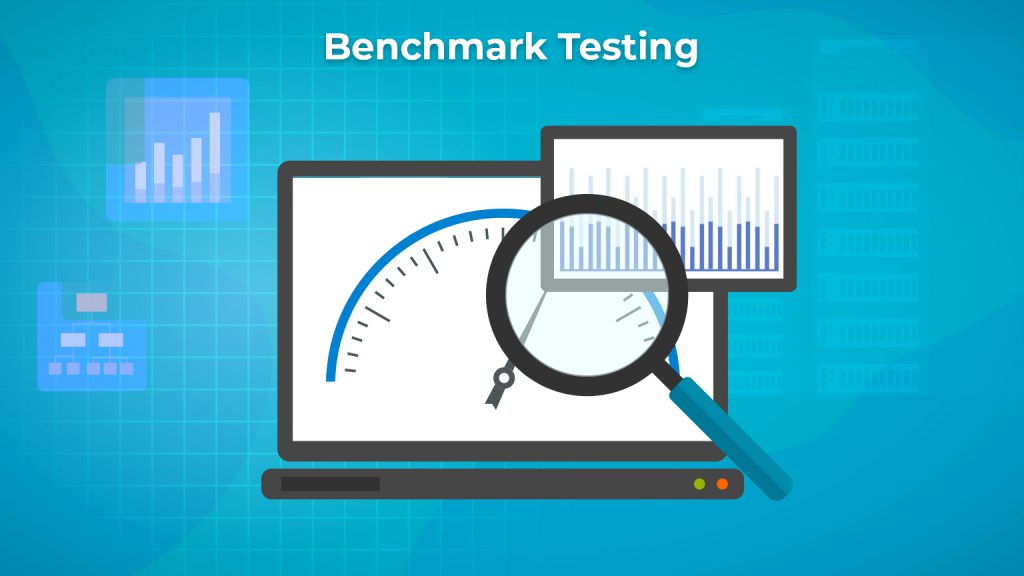 Conclusion
After reviewing all industries and their challenges, we can sum up here that as businesses grow with various competitors, the need for high-quality and optimally performing apps is rising in the market. Millions of web and mobile apps are available in the market with cut-through price competition; we need to attract customers with high-performing apps. It is known that low-performing apps affect the brand's reputation and customer experience. Contact us to know more about Software Testing Services.