This website uses cookies to ensure you get the best experience on our website.
Testimonial
Over the years I have seen a lot of benefits working with Beyond Key, I have utilized just about every type of software engineer from System Architects to Customer Facing Support Specialist to Business Analysts. Beyond Key has allowed me to build my MVP products with a small team, ramp up quickly to scale during tight development sprints.

JD Meints
Founder and CEO
Nulife Virtual
Beyond Key was selected as our strategic partner to help implement the Dynamics CRM Sales module. They also assisted with the development of our dashboards in Power BI, and developed high-level user & administrative documentation. The project team demonstrated to be highly skilled, organized, friendly and most importantly very flexible! Their flexibility was very much appreciated by our team as they accommodated seamlessly to our changing schedules and requirements. It has been great to work with Beyond Key in this project and I would undoubtably recommend them to others.

Tania Jordan
Business Analysis Officer
Financial & Digital Services Unit
CGIAR System Organization
Beyond Key has been the perfect technology partner for us for over a couple of years. The team has high standard of performance, consulting approach and technical expertise. We are delighted with the "Risk Management" solution Beyond Key work for us using "Microsoft SharePoint Hosted Apps" and other UI technologies.

Henrik Schouboe
Founder & CEO
JSC Consultants Solutions
The project was a big win! We were ready before time and has some room to add additional features on our solutions…Fairly speaking, I cannot think of any dislikes. If they can continue what they are doing and maintain the quality and efficiency of their services, I don't think we can ask for more.

Piyush Richhariya
Director, Technical Planning and Development
ShelterPoint Life Insurance Company
We are working with Beyond Key for about six years now. I think, their biggest strength is their commitment to the project. We have had the same team for six years now which has led to a great efficiency in development as well as a great team spirit between the it team in San Diego, in Carlsbad as well as here. They are definitely a company that I would recommend to anybody.

Michiel van Meurs
Director of IT, Commercial Applications
Breg, Inc.
Beyond Key has been the perfect technology partner for us for over 5 years. They bring a high standard of performance, keen technical resources, an unparalleled work ethic, and do it all seamlessly as an extension of my own IT department.



Claudé E. Zamboni
Vice President, Information Technology
QSC Audio, Costa Mesa, CA, USA
Beyond Key provides to us a team of skilled developers in Microsoft .net, AngularJS, and native iOS & Android app. I had a great working experience with my team at BeyondKey. Their programmers have developed for us a number of high-quality applications. They have always been very flexible in helping us to meet our deadlines. I would highly recommend BeyondKey for your developing needs!

Chris Vu
CTO
SimpalTEK, LLC
Beyond Key provides our firm significant technical expertise. Their team is diverse in technical training which allows them to contribute to projects of all nature. Partnering with BeyondKey has given us direct access to highly qualified technical resources who can get the job done.

Tim Stellato
Vice President, Information Technology
ShelterPoint Life Insurance Company
Autologue Computer Systems has worked with Beyond Key for over 3 years. We have found them to be very reliable and able to adapt to our industry. They have provided us with an extremely successful application for mobile devices, and have done so in a timely manner

Steve Gill
Project Manager
Autologue Computer Systems
As an e-commerce site in today's environment, it is very important to have strong technology infrastructure to stay above your competition. Over the last 10+ year, Beyond Key hasn't just been an outsourcing company for us, but an extension to our own team. They have a highly dedicated and stable team of engineers and project managers and are sure to add huge value to any business.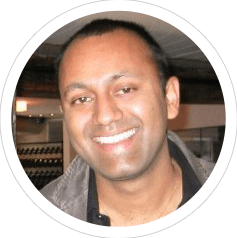 Shilp Agarwal
Founder
CEO, Szul.com
Contact
Us
Use the contact form below for any questions or requests related to our services.