Beyond Technologies LLC Announces Strategic Technology Engagement with JDRF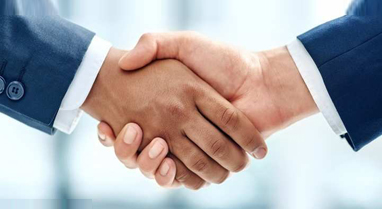 Drive Digital Transformations Using Exclusive Custom Development Projects
Chicago, Sep 8, 2020 (Issuewire.com) - Beyond Technologies (A Beyond Key Company), a leading provider of software services and solutions, and JDRF, a globally recognized nonprofit organization funding type 1 diabetes (T1D) research, have agreed on strategic technology engagement for custom software services. It includes the design and development of multiple software systems to help JDRF with their employee development, fundraising, unified CMS, and business intelligence to meet unique and changing needs.
JDRF is a growth-oriented organization and is keen to become technology and data-driven as well. Their leadership team promotes the adoption of the latest technology to bring about digital transformation. They believe that the "audience is always changing," so they need to adopt new ways of communication and technology to make an impact. To keep pace, JDRF teamed up with Beyond Technologies as their long-term technology partner.
They are excited to adopt digital solutions like BI dashboards, document management systems, event and fundraising tools, engaging websites with unified CMS, interactive intranet, helpdesk ticketing system, and other custom solutions.
Piyush Goel, Founder & CEO of Beyond Technologies LLC and Beyond Key, said, "We strongly believe that this strategic partnership is in-line with our global growth plans. These methods can help JDRF innovate their technology capabilities, so they can add more value to their communities. For years, JDRF has been an inspirational organization to those in the world who want to eradicate type 1 diabetes. We are glad to connect with them and enhance their digital needs. Working together as one team will allow us to unlock the full potential of digital transformation and place our client on the best path for success in this new business landscape."
Sri Mishra, Chief Data and Technology Officer at JDRF International said, "Beyond Key brings a consultative approach and works with our team to develop systems that allow us to take advantage of their technical expertise."
With more than a decade of experience in consulting and development services, Beyond Technologies utilize their best of resources and skills in developing various custom solutions. Part of this process includes using their SharePoint-based custom Intranet portal that enables seamless collaboration and effective communication among JDRF Staff spread globally. The enterprise intranet will also help JDRF staff use a secured document sharing, project management, and task allocation.
Beyond Technologies is also working on the development of their event and campaign management system using Luminate Online. In addition to this, they are using DOMO to create intuitive BI dashboards, which helps the JDRF team with detailed insights on revenues, donor profiling, event results, and more.
Furthermore, integrating BI tools with software such as Redshift, SharePoint, and Salesforce, JDRF now has an integrated ecosystem to enable data visualization capabilities.
Some other areas where Beyond technologies have been involved with JDRF on consulting and development aspects are creating a unified CMS using WordPress, microsites for every global chapter, and modules for agent outsourcing.
Learn more: www.BeyondKey.com
About Beyond Technologies LLC (A Beyond Key Company):
We are Software development and IT consulting company offering consulting, technology, and outsourcing solutions that cater to clients in the United States, Australia, MENA, and Europe.
Our Microsoft 365 product, services, and solutions are part of the Beyond Intranet division.
Beyond Technologies is a Microsoft Gold Partner headquartered in Chicago with an offshore development center in Indore, India. The company delivers enterprise-level web, mobile, cloud applications, cross-platform integrations, custom development, and software consulting services to start-ups and small to mid-size organizations.
Beyond Key serves clients from several industry verticals, including healthcare, education, manufacturing, insurance, eCommerce, logistics, and nonprofits. The organization was recently awarded the Best in Business award and certified as a Great Places to Work.
About JDRF:
JDRF is the leading global organization for funding type 1 diabetes (T1D) research. Their mission is to accelerate life-changing breakthroughs to cure, prevent, and treat T1D and its complications. To accomplish this, JDRF has invested more than $2.2 billion in research funding since its inception.
The organization is built on a grassroots model of people connecting in their local communities, collaborating regionally for efficiency and broader fundraising impact, and uniting on a national stage to pool resources, passion, and energy.